Calretinin can be demonstrated in both benign mesothelium and in malignant mesothelioma and can be used to help differentiate mesothelioma from adenocarcinoma, especially useful in lung tumours. Antibodies to calretinin can also be used to distinguish between different types of brain tumour, demonstrating only those with neuronal rather than glial, differentiation. The staining pattern of Calretinin is Nuclear and Cytoplasmic as shown below.
Picture 1 – Calretinin positivity in malignant mesothelioma in Lymph node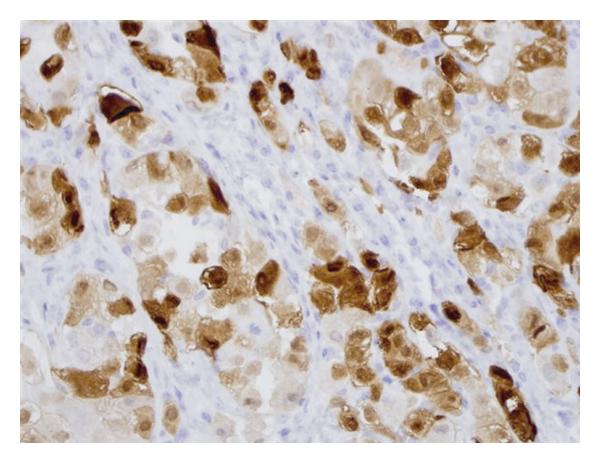 Calretinin has several different applications. Below are a few examples.
| | |
| --- | --- |
| Tumour or cell type | Calretinin + or - |
| Malignant Mesothelioma | Positive |
| Adrenal Cortical Tumours | Positive |
| Adenocarcioma | Negative |
| Pheochromocytoma | Negative |