Smooth muscle actin does not stain up cardiac or skeletal muscle but it does stain myoepithelial cells and myofibroblasts. Smooth muscle actin is useful in diagnosis of smooth muscle and skeletal muscle tumours. .
The staining pattern of Smooth muscle actin is Cytoplasmic as shown below.
Picture 1 – Smooth Muscle Actin positivity in colon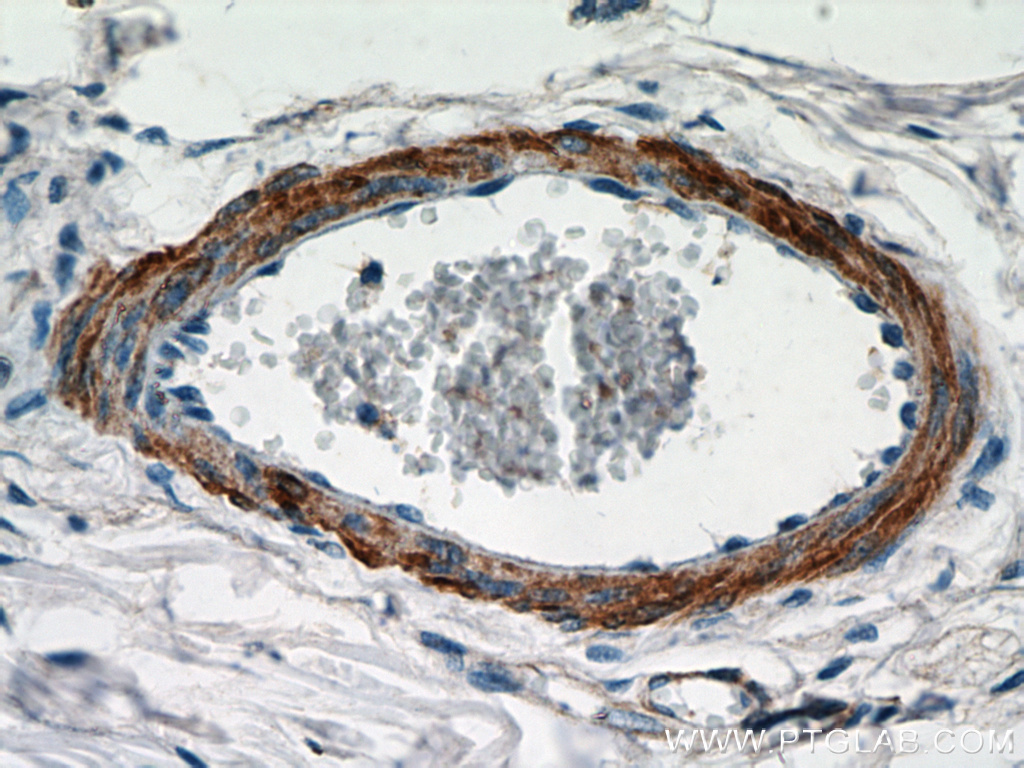 Smooth Muscle Actin has several different applications. Below are a few examples.
| | |
| --- | --- |
| Tumour or cell type | Smooth muscle actin + or - |
| Leiomyosarcoma | Positive |
| Alveolar soft part sarcoma | Positive |
| Smooth muscle | Positive |
| Clear cell sarcoma | Negative |