NSE or neuron specific enolase is a glycolytic isoenzyme specifically deteteced in neurons of neuroendocrine cells and there tumours. In immunohistochemistry, antibodies to NSE can be used to help identify neuroendocrine cells, but it is normally run in a panel including chromogranin and synaptophysin.
The staining pattern of NSE is Cytoplasmic as shown below.
Picture 1 – NSE positivity in Clear Cell Sarcoma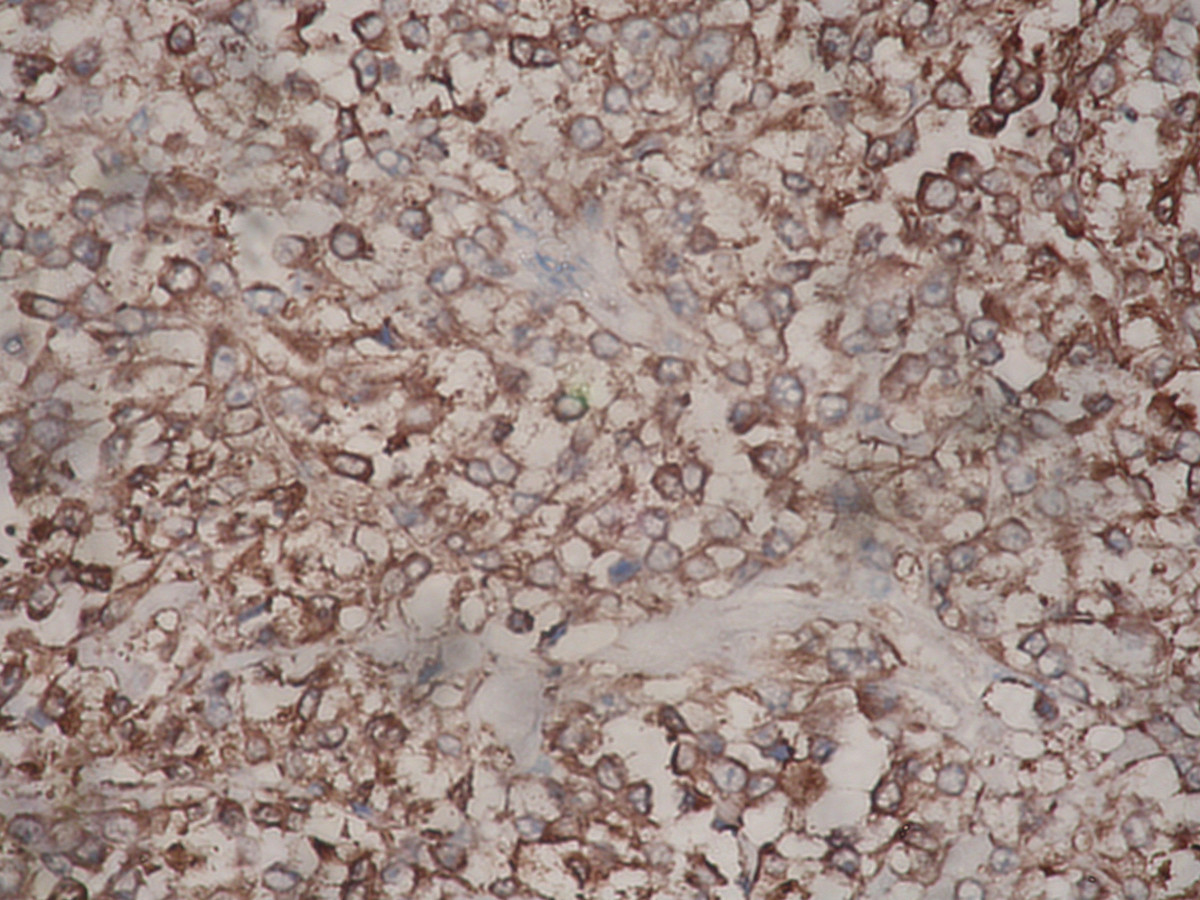 NSE has several different applications. Below are a few examples.
| | |
| --- | --- |
| Tumour or cell type | NSE + or - |
| Clear cell sarcoma | Positive |
| Neuroblastoma | Positive |
| Synovial Sarcoma | Negative |
| Rhabdomyosarcoma | Negative |