Myogenin is a member of a family of myogenic genes that also includes MyoD1. These encode a set of transcription factors that are essential for muscle development. Expression of myogenin is restricted to cells of skeletal muscle origin. Myogenin has been observed to stain the vast majority of rhabdomyosarcomas and Wilm's tumors. No activity was observed in Ewing's sarcoma or in neuroblastomas.
The staining pattern of Myogenin is Nuclear as shown below.
Picture 1 – Myogenin positivity in Rhabdomyosarcoma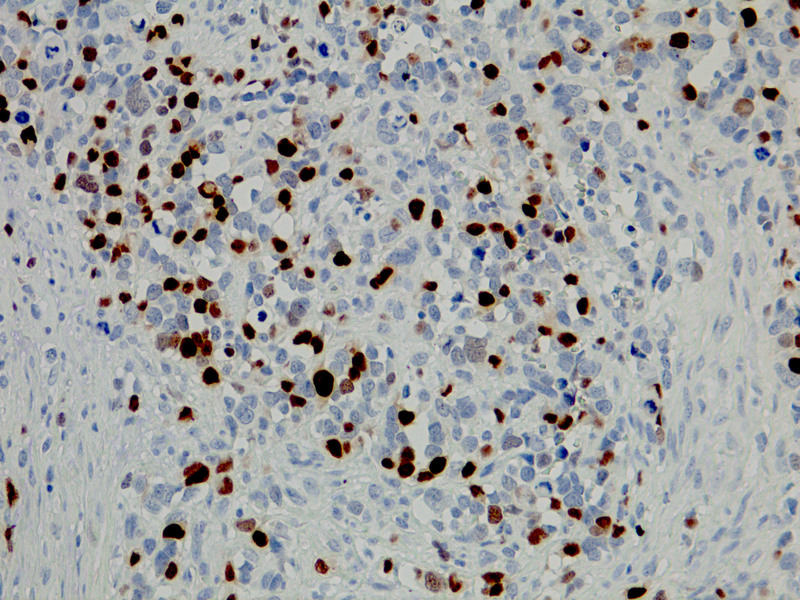 Myogenin has several different applications. Below are a few examples.
| | |
| --- | --- |
| Tumour or cell type | Myogenin + or - |
| Rhabdomyosarcoma | Positive |
| Wilms tumour | Positive |
| Spindle cell carcinoma | Negative |
| Leiomyosarcoma | Negative |