Desmin is a protein exrpessed in cells in normal smoth, skeletal and cariac muscle. This is useful in immunohistochemistry as a positive result can help determine if the tumour has a myogenic origin and components.
Identification of smooth muscle and skeletal muscle tumours. The staining pattern of Desmin is cytoplasmic as shown below.
Picture 1 – Desmin positivity in Heart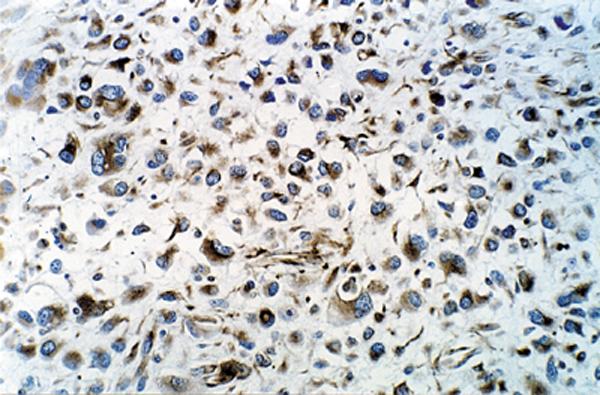 Desmin has several different applications. Below are a few examples.
| | |
| --- | --- |
| Tumour or cell type | Desmin + or - |
| Leiomyosarcoma | Positive |
| Rhabdomyosarcoma | Positive |
| Spindle cell carcinoma | Negative |
| Adenocarcinoma | Negative |