Chromogranin A is found in almost all endocrine tissues like pituitary, pan reas and parathyroid. very useful in IHC to determine whether a tumour has a neuroendocrine origin.
The staining pattern of Chromogranin is Cytoplasmic as shown below.
Picture 1 – Chromogranin positivity in Colon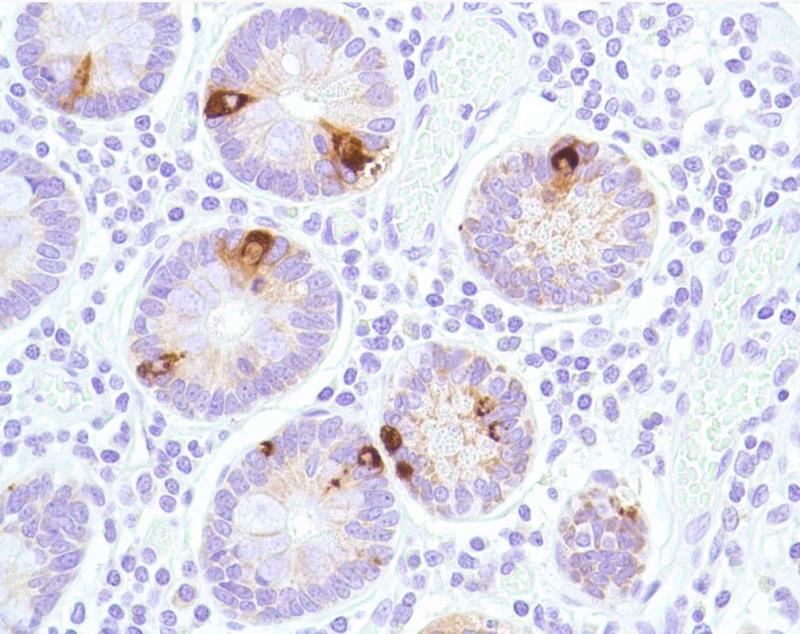 Chromogranin has several different applications. Below are a few examples.
| | |
| --- | --- |
| Tumour or cell type | Chromogranin + or - |
| Medullary Carcinoma of thyroid | Positive |
| Neuroendocrine tumours | Positive |
| Neuroblastoma Carcinoma | Positive |
| Adrenal Caricnoma | Negative |