Vimentin is a protein that is expressed in mesenchymal cells like lymphocytes, melanocytes, endothelial cells and firboblasts. It is limited in use for diagnosis but can be useful in combination. For example it can be useful in differentiating melanomas from carcinomas and large cell lymphomas. Often a negative result for vimentin is more useful than a positive result due to the large number of cells expressing vimentin
The staining pattern of Vimentin is Cytoplasmic as shown below.
Picture 1 – Vimentin positivity in colon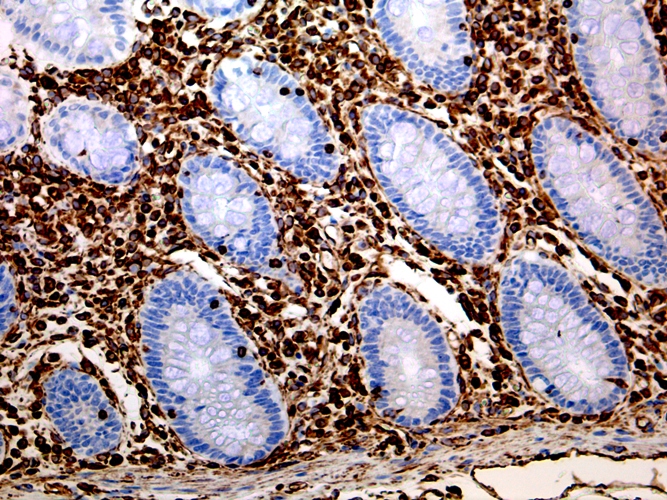 Vimentin has several different applications. Below are a few examples.
| | |
| --- | --- |
| Tumour or cell type | Vimentin + or - |
| Leiomyosarcoma | Positive |
| Astrocytoma | Positive |
| Rhabdomyosarcoma | Positive |
| Embryonal Carcinoma | Negative |